Walking Tour
AMAZING, BRAVE AND EXTRAORDINARY WOMEN IN THE DOWNTOWN EASTSIDE with Ellen Woodsworth
Sunday November 8, 10:30am – 12:30pm
Meet at Thornton Park, 1150 Station Street
$10; pay what you can for local residents
From a national memorial to social enterprise, Amazing, Brave and Extraordinary Women in the Downtown Eastside explores the stories of extraordinary women who have contributed to improved community and quality of life for women in the DTES. Ellen Woodsworth is a speaker, writer, activist and former Vancouver City councilor, and is passionate about social justice, economic equality and environmentally sound planning. This walk was originally organized in the spring for Jane's Walk by Women Transforming Cities. Learn more at womentransformingcities.org.
---
Community
PIGEON PARK PROUD
Sunday November 8, 11am – 3pm
Pigeon Park, NW corner of Carrall & E. Hastings
Free
Since August 2015, Vancouver Moving Theatre in partnership with Downtown Eastside Centre for the Arts and in cooperation with Portland Hotel Society/Culture Saves Lives, has produced arts and culture activity every Sunday in Pigeon Park alongside the DTES Street Market. This free activities include poetry and music presentations; workshops in beading, drawing, graffiti art, jewelry making; take-home illustrated portraits with Felicity Don; and local photographer Tom Quirk taking to date over 300 take-home portraits of local people. Come down and enjoy the arts activity in the Park! All welcome.
---
Demonstrations & Workshops
TRILLIUM NORTH PARK: Seeding hand-skills in Our Community
Sunday November 8, 12:30pm – 2:30pm
Trillium North Park, False Creek East, Malkin & Thornton
Free
Visit Trillium North Park for demonstrations
and informal workshops of wood carving, fibre spinning, processing locally grown linen, and eco-printing cloth. Other activities include impromptu musical collaborations with Brad Muirhead and the Hastings Street Band; a screening room featuring documentation of past local projects; and the Apothecary Tea Room with Marina Szijarto.
The eartHand Gleaners community brings many people together to share skills and research traditional knowledge and calls Trillium its new semi-permanent home. Come meet folks, see what is going on and get involved. eartHand Gleaners Society thanks the Vancouver Park Board and Vancouver Office of Cultural Affairs for their support. Visit trilliumnorthpark.com or earthand.com to learn more.
---
Music
ORKESTAR SLIVOVICA
Sun Nov 8, 1pm & 2pm
Pigeon Park

---
Film
LIFE IN MULTICULTURE: Canadian Shorts
Sunday November 8, 2pm – 4pm
Cineplex Odeon International Village Cinemas, 88 W. Pender
Tickets available at www.vaff.org
The Vancouver Asian Film Festival presents Life In Multiculture a Canadian Shorts program that celebrates 'la vie est multicolore' in every sense of the term. This program offers a mélange of genres, styles, topics and themes both familiar and fresh, reflecting the myriad cultural, sexual and individualistic identities of Canadian Asian and hapa diaspora. Included in the program are the winning entries for this year's Vancouver Asian Film Festival's RedPacketChallenge, an ultra short and micro film contest, and a curated film from UBC's Asian Canadian and Asian Migration Studies filmmaking course.
---
Community Celebration
UKRAINIAN HALL COMMUNITY CONCERT & SUPPER
Sunday November 8, 3pm, Supper follows
Ukrainian Hall, 805 E. Pender
Tickets $25
The festival ends on a high note at the East End's historic Ukrainian Hall with lively music, invigorating dance and colourful costumes at the Ukrainian Hall Community Concert & Supper.
This annual favourite, produced with the Association of United Ukrainian Canadians, features the Barvinok Choir led by choral director Beverly Dobrinsky, the Vancouver Folk Orchestra – one of the oldest and largest folk orchestras in Vancouver, and the award-winning Dovbush Dancers.
Special guests include: Downtown Eastside's
rising stars Twin Bandit (Hannah Walker and Jamie Elliott) with young and talented student musicians from the acclaimed St. James Music Academy; First Nations performance group Tzo'kam, a Lil-wat family group who offer traditional and contemporary songs including drumming and dancing, led by composer, producer and traditional singer Russell Wallace; and Vancouver's home-grown Balkan Brass band Orkestar Slivovica playing an extravaganza of passionate and energetic Roma-style festive music. William Nahanee (Kwel-a-a-nexw "person who listens and does something") of the Squamish Nation will open with a blessing song.
After this cultural feast, we gather downstairs for a delicious traditional Ukrainian Supper! Be sure to have a look at the newly-painted mural in the basement hall by artist Oksana Gaidasheva. Concert and supper $25. Book your ticket in advance for this very popular event; for tickets call 604-254-3436.
---
Television
CARNEGIE TV DOWNTOWN VARIETY SHOW
Tuesday November 8, 3pm – 4pm
Also November 2, 3 & 7
Shaw Cable 4
See Monday November 2 for description.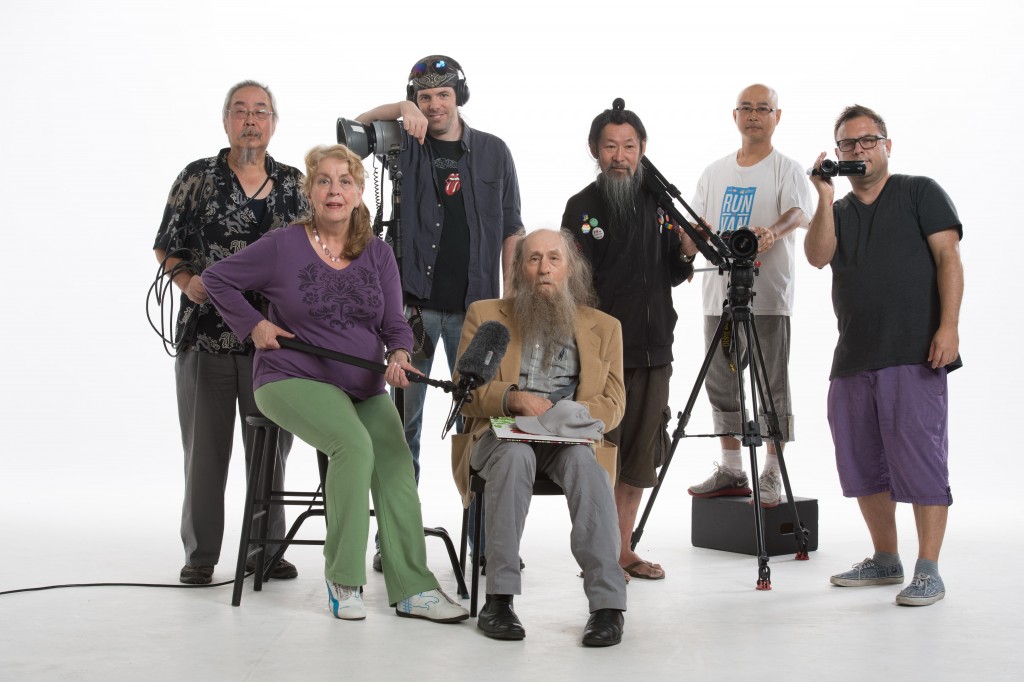 ---
Showcase
BLUE VINE TALENT SHOW CANCELLED
Sunday November 8, 7pm – 9pm
Gallery Gachet, 88 E. Cordova
Free
Blue Vine, an organizer of safer space events where people come together to build community, has been hosting warm, welcoming and inclusive talent shows, music nights and poetry nights in East Vancouver since fall 2014. They are excited to develop a new connection with Gallery Gachet, and to join with them to present this community Talent Show with featured acts. Support our community! Cheer on new and emerging talent!