Kids
INSIDE OUTSIDE: KIDS HALLOWE'EN PARTY
Saturday October 31, 10:30am – 12pm
11am Lost & Found Puppets
Oppenheimer Park, 488 Powell
Free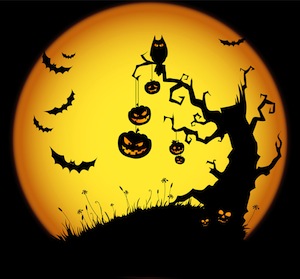 It's a Hallowe'en Party! What better way to have fun than spend the morning at Oppenheimer Park. At 11am, puppeteer and community-engaged artist Maggie Winston of Lost & Found Puppets will present "Just Enough: a Puppet and Clown Show," which is based on a traditional Yiddish folktale – although a grandmother may not have much, she will always have "just enough" for a great story. Join Park staff for children's activities of crafts, treats, food, workshops. Whooooo! All kids welcome.
---
Walking Tour
HOUSING CRISIS TOUR with Carnegie Community Action Project
Saturday October 31, 11am (approx. 90 minutes)
Meet on the front steps of Carnegie, 401 Main
$10; free for local residents
Homelessness has been growing in the Downtown Eastside: this year 836 people were recorded as homeless in the neighborhood – the most ever – despite 458 homeless people being housed in new social housing units throughout the city. Next year homelessness could grow by hundreds, and rents in single room occupancy hotels continue to escalate. Herb Varley and other members of CCAP will lead the 'housing crisis' tour; they will visit places where homeless people are forced to sleep, the hotels from which they are being reno-victed, and the key sites where, if there was the political will, governments could buy, lease or build housing where homeless people could make their homes.
---
Open House
ST. JAMES' ANGLICAN CHURCH OPEN HOUSE
Saturday October 31, 12pm – 4pm
St. James' Anglican Church, 303 E. Cordova
Free
Since the 1880s, St. James' has welcomed and
ministered to the community, offered liturgical traditions and provided a place of sanctuary. The Heart of the City Festival is a wonderful opportunity to visit St. James': see the heritage building, learn of its history, experience a variety of parish activities, and share some exciting presentations.
12pm
In the Parish Hall, the Kwhlii Gibaygum Nisga'a Traditional Dancers offer a dynamic, high energy performance which incorporates the stories, songs and dances of their Wahlingigat (Ancestors) into contemporary performance. Refreshments to follow.
12:30pm
Guided tour of the church led by long-time parishioner Allan Duncan: learn about the unique art-deco design, the building's history, and the personalities who were involved in its construction in the 1930s.
Organist and choral director Gerald Harder will offer a demonstration of the church's renowned 1760-pipe Casavant organ.
An outreach group from St. James' will talk about their work in the community, including a project to support a family from Syria seeking refuge.
2pm
It has become a tradition during the Heart of the City for St. James' to stage medieval morality plays; this year's offering is the first play "Kings in Judea" from the 1942 BBC radio play cycle "The Man Born to be King" by Dorothy L. Sayers. By setting the story of Christ's life in England in the 20th century, Sayers brings a sense of immediacy and relevance to the biblical narrative.
Times are approximate. Everyone welcome!
---
Workshop & Interactive Exhibit
TERRAIN OF THOUGHT with Ruth Howard
Saturday October 31, 1pm – 4pm
Carnegie 3rd floor Gallery, 401 Main
Also October 30 & November 2
Free
See October 30 for full workshop description.

---
Community Celebration
HOWL'EEN Dance Party
Saturday October 31, 1:30pm – 4pm
4pm Great Big Howlin'
Oppenheimer Park, 488 Powell
Free
It's Hallowe'en and everyone's ready to party. Come to Oppenheimer Park in costume for DJ mix, dancing, refreshments – get your groove on! At 4pm there will be a great big Howlin'. Let the ghoul out and hear the howls echo through the neighbourhood. Everyone welcome.
---
Film
AN AFTERNOON OF FREE FILM SCREENINGS
Saturday October 31, 2pm – 5:30pm
Djavad Mowafaghian Cinema, SFU Woodward's, 149 W. Hastings
Free
2pm Part 1 Raising Sh*T: Bud Osborn Film Screenings
Bud Osborn was the poet laureate of the Downtown Eastside and a remarkable, articulate and passionate social activist who left a profound legacy of advocating for social justice- particularly for low-income people and those suffering from addiction. When he passed away last year, over 200 people attended a public memorial for him in the neighbourhood. Bud was involved in many film projects over the years – we look back at some of the work that he was featured in. This afternoon we celebrate and remember Bud and his amazing contribution to the neighbourhood.
For Bruce Eriksen (5min)
A group of film and video makers in the DTES formed the Lifeskills Collective in 2010 to make short videos reflecting the impact of Vancouver's Olympics. Inspired by Clay Van Sant's short film on William S. Burroughs, the Collective collaborated with Bud to produce a post-Olympic testimony to the ongoing struggles of the community.
Linda Gains (2014)
Local filmmaker Colin Askey created a film that animates one of Bud's poems.
Keys to Kingdoms (1998)
A film-poem based on Bud Osborn's famous poem about living in a run down DTES hotel. Directed by Nathaniel Geary.
Down Here (1997, 52:09 min)
Poet, political activist and former addict Bud Osborn tells his story of survival and how it has inspired his struggle to defend Canada's most impoverished community where the worst epidemic of HIV/AIDS among drug users in the western world is occurring. Down Here is a sustained cry of pain and rebellion from those who are homeless, those who are being driven from their meager housing by gentrification – those most vulnerable among us. Bud: "…community is care – care for one another care for those least able to care for themselves, care for all, care in action…and there is no one to care, if you do not care and there is no one, no one at all to care – if I do not care…" Produced and directed by Veronica Alice.
4pm Part 2 Documentary Screening
Estate, A Reverie (2015, 83 min)
A spirited celebration of extraordinary everyday humanity. Filmed by director Andrea Luka Zimmerman over seven years, Estate, a Reverie reveals and celebrates the resilience of people who are overlooked by media representations and wider social responses. The film "documents the last days of a London, UK public housing estate and exhibits deep feelings of community and solidarity." Interweaving intimate portraits with historical re-enactments, landscape and architectural studies and dramatized scenes, Estate, a Reverie asks how we might resist being framed exclusively through class, gender, ability or disability, and even through geography.
---
Community Celebration
HALLOWE'EN DANCE & COSTUME PARTY
Saturday October 31, 7pm – 9:30pm
Carnegie Theatre, 401 Main
Free
Tonight is Hallowe'en and the spooky Carnegie Centre invites you to put on your most frightful face and your most inventive costume, and join in the dance! Playing tonight is Brad Colwell and Still Waggin' – rock 'n roll dance music. Brush up your scary moves and join the souls at Carnegie for a bone-rattling dance!