Welcome to the 11th Annual
Downtown Eastside Heart of the City Festival


WEDNESDAY OCTOBER 29 to SUNDAY NOVEMBER 9, 2014



Over 90 events at over 25 venues throughout the Downtown Eastside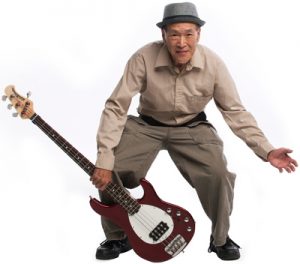 What an amazing decade it has been since the founding of the festival in 2004. With our 11th annual festival we are honoured to begin our second decade working with and for the Downtown Eastside.
To celebrate and launch this second decade, our 2014 festival theme is 'Keeping the home fires burning.'  As we prepare to meet the challenges and opportunities of the coming decade, we are inspired by Downtown Eastside residents and artists who carry the flame of our community: they warm our hearts, shed light on pressing concerns, illuminate stories old and new, fire our imaginations, and keep the torch burning for future generations.
The upcoming 2014 Festival features a feast of twelve days of music, stories, songs, poetry, cultural celebrations, films, theatre, dance, processions, spoken word, forums, workshops, discussions, gallery exhibits, mixed media, history walks and an array of artists.
A special festival highlight is the Theatre in the Raw production of The Raymur Mothers, an original musical from Bill Sample and former Vancouver Sun reporter  Bob Sarti directed by Jay Hamburger. Featuring thirteen original and rousing songs, The Raymur Mothers brings to life the inspiring story of single moms living down on Campbell Avenue at the Stamps Place (Raymur) Public Housing Project.  In 1971 they took action on the train tracks, fighting for a pedestrian overpass to get their children safely to Admiral Seymour Elementary School.
Other 2014 highlights include festival favorites and festival surprises: Carnegie Jazz Band, Barrio Flamenco, Sawagi Taiko, Dovbush Dancers, Keepers of the Flame: A Celebration of Poetry, and much more to be announced.
Our Schedule of Daily Events is now posted on the website. In the navigation bar above, use the 2014 Festival drop-down menu to navigate to each day's events.
---
We've got a dozen exciting events to get you started in deciding what to see, hear, and do at the festival. From jazz to comedy, poetry to flamenco, we've got all your tastes and interests covered. Read more about our picks HERE.
---
HATS OFF TO OUR FUNDING AND IN-KIND PARTNERS AND SPONSORS!
The Heart of the City Festival gratefully acknowledges the financial and in-kind support of our 2014 Festival partners and sponsors.