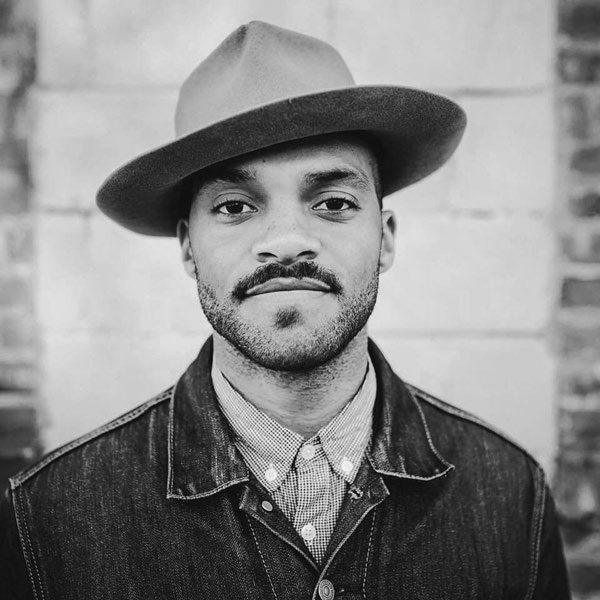 Artist in Residence 2020 – 2021
Khari Wendell Mcclelland
The Festival is thrilled to welcome back Strathcona / Downtown Eastside resident Khari Wendell McClelland as Artist in Residence. Originally from Detroit, Khari is a multi-talented and ever-evolving artist whose creativity, drive and clever mix of soul and blues has established him as a bright light on the local and Canadian music scene. 
A member of the award-winning roots gospel group The Sojourners, Khari also created Freedom Singer, tracing his ancestor Kissy's journey north to Canada from slavery and the music carried by fugitive slaves. On stage or in the studio, Khari's passion for community, equality and justice is palpable. As is his belief in the redemptive power of music.
For the 2020 Festival, Khari is wearing many hats.  Khari curated and performed in Spotlight on the East End, recorded at the Afterlife Studios; will host a music industry workshop on surviving and thriving in times of COVID (Survival Tactics for Artists); is performing in a recording of East End
Blues & All That Jazz and will moderate a post-show conversation with the singers; and is a collaborating vocal facilitator for Grounds for Goodness Downtown Eastside. Check out the details on these events in the program guide.